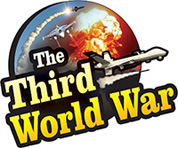 Ankara: 'You are seeing what is going on in Germany. You will see the same thing happening in France in the future. The western countries cannot rid themselves of the terrorists. Therefore, the terrorists will not stop short of sinking the West which is supporting them' warned Turkish President Erdogan. The Turkish President severely criticised, alleging that the French President invited the terrorists to his home for discussions. The Turkish President also claimed that the US President is giving out confusing indications about Syria.
French President Emmanuel Macron held discussions with the Syrian rebels in the last month. The leaders of the 'Free Syrian Army' participated in the discussions. However, saying Kurdish rebels were also present for the dialogue, Turkey heavily criticised the French President. Turkey has claimed that the Kurdish rebels in Syria are terrorists and according to Turkey, they are a threat to Turkish security and integrity. Due to this, Turkey has been attacking the Kurdish rebels in Syria since the month of January this year. It seems that Turkey is criticising France against this background. Turkish President alleged that the French President invited the terrorists to his home for the discussions.
This goes to prove that France is protecting the terrorists, alleged Erdogan. Till the time the western countries keep protecting the terrorists, it is impossible for them to get rid of the terrorism problem. Turkish President gave the example of Germany, claiming western countries to sink because of its support to terrorists. The Turkish President warned, 'Germany had to face terror attacks since the last few months and spate of similar incidents will start in France in the near future and this will bring instability.'
At the same time, a Spokesman of President Erdogan criticised the United States. On one hand, the US President is speaking a language of withdrawing from Syria. At the same time, the other US leaders are talking about being stationed in Syria. This has created confusion, claimed the Erdogan Spokesman. Turkey expects the United States to take a clear position in this situation, said the Spokesman of President Erdogan.
Meanwhile, there are US soldiers in Manbij, and the reports say that the United States has made preparations for a permanent base in Syria. At the same time, President Trump made a statement that the United States will soon withdraw from Syria, wherein, President Erdogan also had made the announcement of attacking Kurds rebels in Manbij. There was a reaction from the United States after Erdogan made a statement stating Turkey will not care even for the presence of US soldiers in Manbij. The United States had warned the Turkish President that in case of an attack on the US troops, it will have the freedom to retaliate.