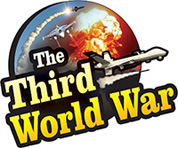 Qamishli: Turkey had declared its participation in the conflict in Syria and Iraq against the IS. But an IS commander has created sensation by claiming that Turkey has been regularly buying oil and gas from the same IS. Syria also is a part of this oil transaction along with Turkey, added the IS militant. The political problems for Turkey and Syria can increase because of these accusations.
A local news channel interviewed this senior commander of the IS, who is in a jail in the Kurd region of Syria. The IS commander 'Razeek Radeek Maksimo' quoted some important happenings before his arrest. Till a few months ago, the IS, which had spread across Syria and Iraq, had complex trade relations with the Turkish and Syrian governments. Maksimo said that the IS commanders were in contact with the governments in both these countries.
There were large oil and gas transactions between the IS and Turkey in the last three years. Maksimo claimed that the Free Syrian Army, which is the main rebel outfit from Syria, mediated these deals. Moreover, the IS also had some direct deals with the Syrian government. Maksimo said that he did not have the details of these deals between the IS, Turkey and Syria.
Maksimo also revealed information about the United States and Kurd actions against the IS. Last year, the United States carried out powerful airstrikes on the areas with the IS domination. The United States and Kurdish soldiers carried out strong action on the IS locations. Maksimo accepted that this action broke the IS.
Before being apprehended by the Kurds, Maksimo was the IS commander for the Raqqa region. Maksimo informed that he had also been deployed in the Mayadin city in the Deir-al-Zor region.
Meanwhile, Turkey who is participating in the anti-IS conflict has been accused of oil and gas transactions with the IS even in the past. It was accused that the Erdogan regime in Turkey had purchased oil and gas from the IS and had sold it in the black market, earning huge profits. Russian Prime Minister Dmitry Medvedev had made an accusation that the Erdogan government had secret cooperation with the IS in Syria.
The Russian President Vladimir Putin had also accused that this trade between the IS and Turkey had reached a commercial stage and every day dozens of trucks carrying oil and gas from Syria were reaching Turkey. Russia had published satellite photographs and drone videos regarding this, but Turkish President Erdogan had dismissed all the Russian claims.
Besides this, there were also reports of the Syrian government having contacted the IS terrorists. Incidents of the Assad government in Syria providing engineers and expert officials to the IS, in order to keep the Syrian oil and gas projects running, had been reported. The Assad government had refused to comment about this.