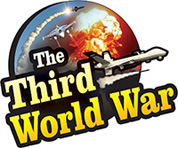 Beijing: The term limits on the Presidency of Xi Jinping has been removed and he holds all the rights in China. A few days ago, Chinese analyst Hu Shisheng had expressed concerns that Jinping's presidency can be a challenge for the Indo-Chinese relationship. The concern seems to be turning into a reality. The army deployed near the Indian border has now been brought under direct leadership of President Jinping. Previously, this army was under the control of the 'People's Armed Police'.
President Jinping after assuming the authoritarian rule in China has started making major changes in the military structure. In these, the army deployed near the Indian border is now directly under the control of People's Liberation Army (PLA). Although the Chinese President had the final right to decide about these soldiers even before, it was not directly controlled by the President. However, now President Jinping can keep this army under his direct control.
This is an important factor in respect of the Indian security and the aggression of the Chinese army will increase further with this change. India and China share a 3477 km long border and the border disputes seem to have intensified in the recent times. So far, the dispute has not taken the shape of conflict but the Doklam standoff last year had created a lot of tension between the two countries. China had to back off because of the rigid Indian stand in the dispute.
The resolute and definite stand India took in the Doklam dispute was appreciated the world over. At the same time, Indian and international analysts had warned that China will not take this setback lightly and will make attempts to avenge Doklam.
The Chinese mouthpiece is warning India of serious repercussions even today. One of the Chinese mouthpieces had warned that the situation in China will change once the Chinese Presidency is handed over to Jinping for his lifetime. There are clear indications that the tension in the region will rise due to the major changes in the movements and structure of the Chinese army deployed near the Indian border.