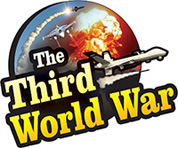 Damascus: "The Turkish action in Syria is nothing but an act of aggression and Turkish President, Erdogan has become a pawn in the hands of the United States, running its agenda", alleged Syrian President, Bashar Al Assad. In an interview with a Greek daily, President Assad also criticised that President Erdogan is affiliated to the extremist organisation, 'Muslim Brotherhood' and is operating on their ideology.
'Syrian Government is fighting with the terrorists. From our point of view, the United States, Turkey and Saudi Arabian army are the terrorists. All those who are funding the terror groups in Syria are working with the same objective. The United States is the ringleader of all these groups. Turkish President Erdogan is not following his personal agenda but implementing the goals of the United States. The other countries are also fighting in accordance with that,' claimed Assad.
"Syria is not an enemy of the Turkish people, but today the Turkish President is creating problems in Syria," criticised President Assad. He also made an allegation that Erdogan is a puppet in the hands of the United States. The Syrian President warned that Erdogan is not only a puppet in the hands of the United States, but also is an affiliate of the 'Muslim Brotherhood'.
'Erdogan is an affiliate of the Muslim Brotherhood. He may not be a member of the brotherhood, but he is clearly leaning towards the Brotherhood's ideology,' alleged Assad. "When the terrorist organisations lose their hold over a particular region, subsequently making it impossible for Saudi Arabia, Qatar and Turkey to push their own agenda, some entities feel compelled to interfere. The attacks on Syria by the United States, France and Britain were part of the same plan," claimed Assad.
The attack on Syria by the Turkish President was an action assigned to Turkey by the United States and President Assad expressed regret that this has further complicated the situation in Syria.
Turkey had gained control over the Afrin region in Syria a few months ago. Turkey had also warned earlier to continue the action in Syria.