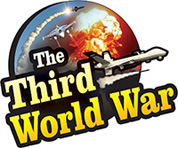 Washington: US President Donald Trump has assured Israel of the safety and confidentiality about its nuclear arsenal. President Trump has issued a written guarantee to Israel assuring it, claimed a US newspaper.
The Israeli Ambassador to the United States, Ron Dermer had met the former National Security Advisor of the United States, Michael Flynn to discuss the issue. In this meeting between Dermer and Flynn which took place after President Trump assumed power, Dermer had demanded that the US President should give a guarantee about the undeclared nuclear arsenal possessed by Israel.
The US agencies are aware of the nuclear weapons possessed by Israel and they should not reveal the information to the international community. The Ambassador also proposed that Israel needed assurance from the Trump administration about the safety of these weapons. The newspaper informed that the officials in the White House had expressed displeasure over the Israeli Ambassador's demand.
Dermer was the reason behind the tension created between the United States and Israel for a short time. But President Trump asked for some time to consider the Israeli Ambassador's demand, claimed the newspaper. Subsequently, President Trump acceded to the Israeli demand and issued a guarantee for security and confidentiality of the Israeli nuclear arsenal, the newspaper has claimed this by giving reference of a US official. Neither the US nor Israel have reacted to this report.
In 1969, the then US President Richard Nixon and Israeli Prime Minister Golda Meir had first signed an agreement to this effect. The Meir government had taken a stance that the United States should not disclose the information about the Israel's nuclear-preparedness and should not force Israel to sign the nuclear non-proliferation treaty. The Meir government had assured, in return, that it will not threaten any nation with the nuclear power it wielded.
Some of the Gulf countries were consistently accusing that Israel is equipped with nuclear weapons. But Israel always avoided to respond to any such accusations. The international experts agree that Israel possesses nuclear weapons. A few months ago, Iran had threatened to attack the Israeli nuclear projects.