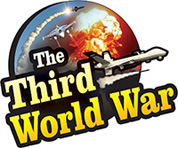 Jerusalem: Hamas, who has been using kite bombs and balloon bombs to attack Israel, has launched 45 rocket and mortar attacks in the last 24 hours. Israel has retaliated to these attacks with airstrikes on 25 Hamas locations in the Gaza Strip.
Since last two days, there has been an increase in the attacks on the Israeli border areas from Gaza Strip. Two days ago, the Israeli border was attacked with kite bombs from the Gaza Strip. These attacks caused a lot of damage to the agricultural lands in the border area. Therefore, Israel attacked the vehicle carrying the commander of the organisation leading the Kite Bomb attacks to retaliate against these attacks. Nine more Hamas locations were also attacked.
After criticising these Israeli attacks, 45 rockets, mortars and Kite Bomb attacks were carried out on the Israeli border area on Tuesday night. Although Hamas denied any responsibility for these rocket attacks on the Israeli border, it has nevertheless declared its complete support for these attacks. There was no loss of life in the rocket attacks from Gaza, but some of the rockets landed in the cities and roads near the Israeli border. The local security agencies informed that because of these attacks, the civilians in those border areas were forced to spend an entire night in the underground bunkers. After this, the Israeli military retaliated with powerful attacks on 25 Hamas locations in the Gaza Strip.
Israel has already deployed the Iron Dome system in these border areas to protect from such rocket attacks. The Israeli military claimed that the Iron Dome system was successful in stopping the attacks.
Gaza on the brink of a war, UN General Secretary
Washington: The violent protests by the Hamas supporters from Gaza Strip that continue at the Israeli border, have created a situation that can flare-up at any moment. Gaza Strip is on the brink of a war. This was the concern expressed by the Secretary General of the United Nations, Antonio Guterres.
Guterres appealed that the Israel government and Hamas from Gaza Strip, should follow the ceasefire accepted by both countries in 2014 to end the protests near the border. Guterres also warned saying that, 'Israel should not take any action against the protestors from Gaza Strip. Protesting is their right and the Israeli military should not deny them their right'.
Even in the past, the United Nations had blamed Israel for taking action against the attacking protesters from the Gaza Strip. But the United States had endorsed the Israeli action and criticised the United Nations for its biased stand.