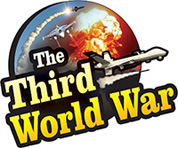 Damascus/Amman: The Syrian Military has initiated a military campaign in the area near the Israel-Jordan border ignoring the warning issued by the United States, killing 14 civilians in these attacks. This can elicit a strong reaction from Israel and the United States, since there are also Iranian soldiers involved in the conflict along with the Syrian army with Israel near the Golan Heights border.
A few months ago, a ceasefire had been declared in the Deira region in South Syria, through mediation by the United States, Russia and Jordan. The objective of the ceasefire was to remove Syrian citizens from the conflict zone. The Syrian government and rebels observed the ceasefire for few months. But since last week, the Syrian army has surrounded Deira and has initiated action against the rebel locations.
The Syrian military has been carrying out strong attacks on the city of Deira, since the last four days and deaths have been reported in these attacks. The human rights organisation in United Kingdom claimed that 14 people were killed in the attacks. The dead are said to include 6 Syrian citizens and 8 pro-US rebels. More than 12,000 civilians have fled Deira in the last few days, because of the Syrian military action.
There are reports that soldiers from pro-Iranian organizations have joined the Syrian army in this action. Syria and Iran attacked the Hara, Nahata, Bushra Hareer, Delphai Miskia, and Hiraq areas of Deira, and a possibility of this conflict escalating further in the near future, has been predicted. A severe reaction is expected from the United States on this Syrian and Iranian action near the Israel-Jordan border.
A few days ago, the United States had warned that if there are attacks near the Israel-Jordan border violating the ceasefire, there will be a fitting reply. The United States had also criticised that if Syria violates the ceasefire, Russia will be held responsible.
Moreover, Israel had also warned that if the soldiers of Iran and Iran affiliated organisations are deployed near the Golan Heights border, Israeli fighter jets will carry out strong attacks on Syria without any further hesitation.