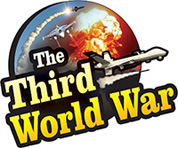 Washington/Berlin: 'The Merkel government in Germany is suffering one jolt after another, and now even the German public seems to be opposing the Merkel leadership,' was the accusation levelled by US President Donald Trump. Trump targeted the problem of immigrants in Europe claiming that it had led to an increase in the crime rate in Europe. At the same time, the US President also warned that the unrest that had been created in Europe over the issue will never be allowed in the United States.
Last week, during an action undertaken as per the orders of President Trump, nearly 2,000 children were separated from their parents who were illegal immigrants into the US. While Trump is facing criticism for this action, he has strongly justified it by referring to the problems faced by Europe due to immigrants.
'There is a steep rise in the crime rate in Germany. Hundreds of thousands of immigrants are using force and violence to change the original culture of the people in the continent. This is a huge blunder. We will never allow such upheaval as is seen in Europe to happen in the United States,' in these words President Trump reprimanded those who have targeted his immigration policies. Trump, while speaking at a function on Monday, asserted that he will never allow the United States to be a refugee camp.
Announcing that harsh measures will be employed against illegal immigrants, President Trump has initiated strict implementation of the rules regarding this. He has issued orders to show 'Zero Tolerance' towards illegal immigrants. Subsequently, action has been undertaken against the immigrants trying to infiltrate from neighbouring countries like Mexico.
Trump, after assuming power had banned entry to citizens from 13 Islamic countries. Illegal immigrants create major problems in the United States and put stress on the country, said Trump.
While the action against illegal immigrants is underway in the United States, the immigrant problem in Germany, a leading European country, is hogging the limelight. The member parties of Chancellor Merkel's ruling coalition have issued ultimatums over the issue. The Internal Security Minister of the country has himself issued a warning that if a solution to the problem is not found by end of the month, immigrants outside the German border will be stopped and due action will be initiated. Chancellor Merkel has been severely cornered due to this and now the US President has attracted further attention by showering criticism on the German Chancellor.