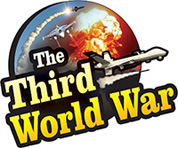 Athens: Severe tension has been created in Greece, in view of the action initiated by Turkey in Syria and the repeated threats, issued by the Turkish President of releasing the immigrants in Europe. Since the last few months, the immigrant influx has increased in Greece and the emergency situation has been created on the islands where these immigrants have been housed. At the same time, the government has been cornered, given the anti-immigrant demonstrations that have started in the Greek cities.
The immigrant influx started in Europe in 2015, and Greece was the worst hit by this influx. It is said that more than 1.5 million illegal immigrants entered Greece in the last four years. Although hundreds of thousands of these immigrants have moved on to go to other European countries, the European Union and the other agencies have failed to stop the influx in Greece. The agreement with a country like Turkey also has failed and the tension still prevails in Greece.
A facility for 6,000 immigrants has been created, on five of the Greek islands, but it has been observed that more than 34,000 immigrants are camping in these facilities. At the same time, the Greek government informed that more than 40,000 immigrants have entered Greece in the last four months. No action has been taken on nearly 70,000 immigration applications, due to the delays in decision making by the European Union, insufficient funding, economic crisis and inefficient agencies.
Against this background, discontent has erupted, against the decision of the Greece government to shift these immigrants from the islands to the cities. Aggressive demonstrations have started against the government decision, in the cities of Giannitsa, Serres, along with the city of Thessaloniki. The local population, while protesting against the government, have demanded that these immigrants should not be sent to their cities. The protestors gave reactions like 'We don't want immigrants, send them back. We already have other issues and now it is enough'.
The Greece government has decided to sent the immigrants back to reduce the pressure on the administration and the agencies. Sources claimed that a legislature to that effect has been passed in the parliament and the implementation of the law will start soon. At least 10,000 illegal immigrants will be deported back to their homelands, by the end of 2020. But the United Nations and the other groups working for the immigrants, have fired salvos of criticism against the Greek decision and have said that this will endanger the lives of these immigrants.
Meanwhile, following the United Kingdom and France, the incident of trying to sneak in immigrants, in closed trucks, has been reported even from Greece. More than 40 immigrants of Afghan origin along with the truck driver have been arrested. The concerned truck had entered Greece from Turkey and further investigations are on.