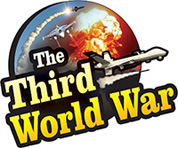 Dharamshala: Tibetan Spiritual Leader Dalai Lama warned Europe was at risk of losing its religious identity with the increasing number of non-Christian immigrants. If Europe does not restrict the number of immigrants, it will have its ill effects and the European continent may turn into Africa, Dalai Lama warned. Even last year, he had given his candid opinion that Europe should primarily be for the Europeans. He added that he was still firm of his stand.
During an interview with an international news agency, Dalai Lama pointed to the impending threats faced by Europe. The fundamental identity of Europe is considered to be as the continent of a Christian majority. However, during the interview, he warned that the identity could be wiped out because of the increasing number of non-Christian immigrants. Dalai Lama advised that the European countries may definitely accept the immigrants, educate them, provide them with specialized training. Nevertheless, Europe must harbour the objective must be to send them back to their homeland.
'Instead, if the immigrants get a permanent base in the European countries, it will have destructive consequences in the future. It would dramatically transform the religious face of Europe, thereby threatening a conversion into the African continent', warned Dalai Lama. Therefore, the European countries need to limit the number of immigrants, asserted Dalai Lama. Meanwhile, some leaders of the European countries too had issued similar warnings. Hungarian Prime Minister Viktor Orban had, in almost the same words, pointed out the crisis created by the immigrant influx. Furthermore, the Italian Deputy Prime Minister Matteo Salvini also had said that a significant disaster had struck Europe because of the immigrants.
The strength of the right-wing groups has increased in Europe since the last few months, and they have gained formidable success in the recently held European elections. The most positive point in favour of the right-wing groups and leaders is said to be their opposition to the immigrants. The countries which had accepted immigrants on a large scale are faced with tremendous challenges. Countries like Germany, which took more than one million immigrants, are faced with severe internal security issues.
Dalai Lama, the Buddhist Spiritual Leader, and also a leader fighting for the rights of the Tibetan people, is respected the world over. Therefore, his stiff stance and the warning issued by someone of Dalai Lama's stature, is making waves in the international media. The liberals who have been advocating the acceptance of immigrants with open arms may feel pressurized by Dalai Lama's recent statements.