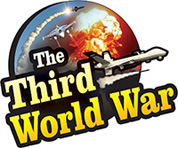 Jakarta: Seeds for a new economic crisis are being sown with the trade war between the United States and China, rising interest rates in the United States and declining currency value of the developing countries, was the warning issued in the meeting of the International Monitory Fund (IMF) meeting.
Chief of the IMF, Christine Lagarde warned that the uncertainty component in the International economy and trade has increased to a level as never seen before and there is a perceived threat of an economic crisis.
The previous recession that hit the world in 2008 has completed 10 years last month. The tone of economists and analysts shows that there is another impending recession in the global economy. The same issue was discussed in the joint meeting of the IMF and the World Bank in Indonesia.
Chief of the IMF Lagarde, pointed out that the international community is ignoring the reasons that had caused the economic crisis in the past. 'Geopolitical tensions are observed to be high at the international level and at the same time protectionist policies are being promoted at the trade level. This combination seems to be giving rise to a grave situation. Proper precautions are necessary if this is to be avoided,' said the IMF chief.
The Deputy General Manager of the IMF, Tao Zhang, stressed on the trade war between the United States and China. The trade war can disturb the supply at the international level and this can bring down the growth rate of the global economy by nearly one percent, warned Zhang. The IMF has changed its previous economic forecast and has predicted a change of 0.2% in the global economic growth rate.
Chief of the Japanese Central Bank, Haruhiko Kuroda pointed to the upheavals in the developing economies and the rising debt burden on these countries along with the trade war. Protectionist policies are increasing in trade and the economy appears to be shrinking, claimed Kuroda. The chief of the Japanese Central Bank warned that the major hit seen in the stock markets worldwide, increasing debt burden of certain countries, political threats and tension at the trade level can be the causes for an economic crisis.
The Indonesian President Joko Widodo compared the trade war to the popular series 'Game of Thrones' and indicated that the economic crises were looming, saying that along with the losers the winners also may have to pay a price.
Only last month, former British Prime Minister Gordon Brown had warned, 'The threat of the world walking into a recession as if walking in its sleep has increased. The threats are ever increasing and the resultant jolts will be very severe.'