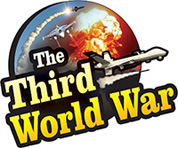 Bern: Switzerland has turned down the request to accept immigrants from Italy and Greece, made by the European Union. Earlier in 2015, Switzerland had accepted about 1500 immigrants from Italy and Greece on the request of the European Union. But the Swiss officials said,,'a decision that such immigrants will not be accepted henceforth has been taken.'
Last year the European Union had started an independent campaign to manage these refugees. As a part of this campaign, Migration Commissioner Dimitris Avramopoulos had written letters to various countries in Europe requesting to accept the immigrants. But this request has been turned down by the State Secretariat for Migration.
The reason given for turning down the request was that the immigrants from Greece and Italy do not fit the criteria set by Switzerland. The sources have claimed that the aggressive Italian position against the immigrants also is a reason behind the refusal.