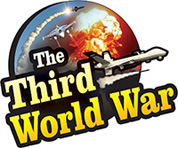 Bamako: Twenty-four Mali soldiers were killed in an attack by the terrorists on a military contingent in the Gao Province near the Mali-Niger border. The military sources informed that 29 soldiers were injured during the encounter and 17 terrorists were killed. This is the third major terror attack on the Mali military in the last two months and the attacks bring the issue of security in the Sahel section, once again on the anvil.
A joint operation was being carried out by the Mali and Niger military in the Gao province attached to the Niger border on Monday. The terrorists launched an attack while the campaign was underway. Seventeen soldiers from the Mali military were killed and 29 soldiers are seriously injured. Seventeen terrorists were killed in the retaliation by the joint forces.
Following this, the Niger military informed that 100 suspected terrorists were detained during an operation in the Tilowa region. The information has not been revealed whether the detained suspects had any link to the attack on the military. But the attack on the joint military has delivered a severe jolt to the counter-terrorism campaign in Africa.
It has been observed over the last year that the terrorist organisations have become very active in the region, known as the Sahel Sector in the African continent. Terrorist attacks are being consistently carried out in countries like Mali, Niger and Burkina Faso and military bases are being the primary target. Currently, terrorist organisations like Al Qaeda and IS are active here and it is believed that they are involved in the attack in Mali.
The terrorists killed nearly 40 soldiers in an attack in the month of October. Thereafter, at the beginning of November, 54 soldiers were killed in a brutal attack on a military base at Menaka province in Mali. An Al Qaeda-affiliated organisation had carried out three suicide blasts at a military base in 'Indeliman'.
The local analysts are claiming that the consistent terror attacks are demoralising the militaries of the African countries. There are clear indications that this is the main objective of the terror attacks.