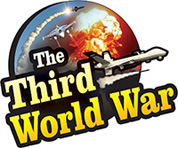 Washington: The United States has started tightening the noose around Iran, which enriches Uranium to dangerous levels without paying any heed to the nuclear deal signed with the western countries. US Secretary of State Mike Pompeo informed that the United States had cancelled the waivers for the civilian nuclear programs of Iran. Pompeo blamed the ongoing provocative activities in the Fordow nuclear project in Iran of being responsible for this US action.
A week ago, Iran had enriched Uranium more than the permissible levels and had activated centrifuges in the hidden Fordow nuclear project whereas, a few days ago, Iran started commissioning the next phase of the same nuclear project. Iran had violated the nuclear deal by keeping this nuclear project located in the mountains, hidden from the international observers. There was also a restriction on Iran regarding use of centrifuges and enriching Uranium beyond a certain level. However, Iran violated the terms of the nuclear deal, accusing the European countries of following orders of the United States.
The European countries, along with the United States, had criticised the Iranian activities in the Fordow nuclear project. Against this background, the United States withdrew the concessions given to Iran in the civilian nuclear deal. To avoid losses to its allies, the United States had allowed Iran to have limited cooperation with the concerned countries, regarding the civilian nuclear projects. But now that the United States has withdrawn this concession, the losses to these countries are inevitable.
The International Atomic Energy Commission also had published a warning regarding the Iranian nuclear program. As per the deal signed by Iran with the western countries in 2015, Iran was to keep the stock of heavy water limited to 130 tonnes. But as per the report published by the Atomic Energy Commission on Monday, Iran has increased this stock too by half a tonne.