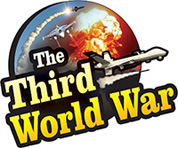 Mogadishu: 27 soldiers have been killed in the attack carried out by the terrorist organisation 'Al Shabab' on a military base in Somalia. This is the second incidence of a terror attack on a military base and this indicates that the terror groups have become active in Africa once again.
The Al Shabab terrorists carried out a suicide attack on the military base in Bar Sanguni. This base is 50 kilometres away from the Kismayu port in south Somalia. After the blast, the terrorists resorted to heavy firing. At least, 27 soldiers were killed in the attack and some of the soldiers escaped into the jungle.
This is the second terror attack by Al Shabab on the military base. 7 soldiers had been killed in the attack, in the month of June. The military officials informed that reinforcements have been sent to the base after the new attack. This indicates that Al Shabab has become active again, which also puts a question mark on the counter-terrorism activities in Somalia.
Somalia has a deployment of the African Union military along with its own, and the United States military is also said to have been deployed there.