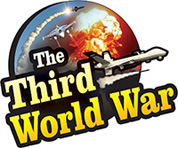 Mogadishu/Kismayo: In Somalia, 26 people have been killed, and more than 50 have been rendered wounded in the attack by the terrorist organisation Al Shabab. Four terrorists from Al Shabab, attacked a hotel in Kismayo city, after exploding a car outside. The security forces informed that the ensuing standoff lasted for 14 hours. A few days ago, the United Nations chief had warned of rising threats of terror attacks in the African continent.
A massive car bomb blast was conducted outside Hotel Medina, in the city of Kismayo, on Friday. Following the bombing, the Al Shabab terrorists entered the hotel. While opening fire in the hotel, the terrorists took a few hostages. Military units cordoned off the hotel within minutes of the attack. But it took nearly 14 hours, to get the hotel and the foreigners released from the clutches of the terrorists.
Local agencies informed that 26 people were killed and more than 50 injured, in the Hotel Medina attack. The dead include along with the British and US citizens, local political leaders and a member from the United Nations Organisation.
Sources informed that there were four Chinese citizens among the dead. The local agencies clarified that the attack was carried out to target foreign nationals.
This is considered to be the biggest terrorist attack in Somalia this year. Last year, Al Shabab had carried out major attacks on the military bases. Nearly 80 soldiers had been killed in those attacks. Although repeated claims are made that Al Shabab has been eliminated from Somalia, the terrorist organisation is demonstrating its growing strength, by carrying out such attacks.
This is the reason that the campaigns of the local military and also the foreign military units are not showing any significant success. Over and above the local Somalian military, independent units of the African Union military, also are present in Somalia. At the same time, the United States has increased the extent of counter-terrorism activities. The United States has consistently launched drone attacks on Al Shabab bases, and more than 200 terrorists have been killed in these attacks. But it is evident from the fresh attacks that the threat is far from over.