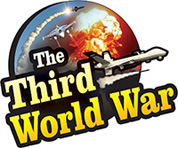 Burkina Faso: Five people including a Pastor have been killed in a terror attack on a church in Africa's Burkina Faso. The local agencies have informed that the attack was carried out by an Islamic terrorist organisation. Although it is believed to be the first incidence of such a terror attack on a church, in Burkina Faso. The rates of attacks by terror groups are rising consistently, over the last few years and last year, a state of emergency had also been clamped in the country.
On Sunday afternoon, the attack was carried out in the Soum province in the northern part of Burkina Faso. Unidentified terrorists who came on motorcycles suddenly opened fire forcefully at around 1 pm. The Pastor of the church and four worshippers were killed in the firing while two people have gone missing and no information on them has surfaced. It is the first incident of Islamic terrorists attacking a church in Burkina Faso. Before the event, terrorists had killed a Christian preacher in the month of February. Also even before that, incidents of Christian citizens being consistently targeted in the northern part of the country had been reported. Last year, the Islamic terrorists had killed nearly 35 people, while targeting the Christian community.
Al-Qaeda affiliates and other organisations like the IS are operational in Burkina Faso, an African country and a part of the Sahara region. Additionally, Islamic organisations are highly active in the neighbouring states of Mali and Niger. Also, France has initiated a counter-terrorism campaign in this region with the help of other European countries and has deployed thousands of soldiers across the continent.
Nevertheless, the campaign has not yielded an expected victory so far, and the number of terror attacks in Mali, Niger and Burkina Faso has not reduced. Moreover, the terror attack in Burkina Faso only goes to endorse the observation.