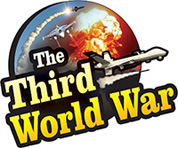 Bamako: A total of 35 people have been killed, and 300 are missing, in the ethnic conflict, in the West African country of Mali. Four villages in central Mali came under attack and landmines were reportedly used in one of the attacks. The Fulani group, known for its extremist and terrorist activities, from Mali, was targeted in the attack.
On Sunday, three villages Bidi, Sankoro and Saran from the Mopti region of Mali were attacked. The armed groups that came in vehicles launched repeated attacks on the villages. The first attack was on the Saran village, and most villagers were targeted here. On receiving the news of an attack on the Saran village, the villagers from Bidi village escaped to the jungles and other places. Therefore, the attackers were enraged and burnt the entire town along with the animals.
In the attacks on the three villages, 300 people were reported missing. Most of the people are believed to have escaped from the communities. However, some are feared to have burnt alive. After that, a landmine exploded in a nearby town, killing 12 people. The locals informed that the villagers were travelling in a vehicle at the time of the explosion.
The Sunday attacks are said to have been carried out by the groups, connected to the Dogon hunters. For many decades, ethnic conflicts have been ongoing between the Dogon hunters and the Fulani herders in Mali, but it has intensified substantially, in the last few years, sources claimed.