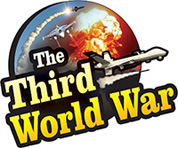 Hong Kong: Severe clashes have been reported between the student protesters and the security agencies at the Polytechnic University in Hong Kong. It is said that the entire protest is controlled from this campus located in the Kowloon area. The police have cordoned this campus, and more than 100 student protesters have been trapped inside the university. Against this very background, China has made its stance more aggressive, and the Chinese Ambassador in the United Kingdom warned that the ruling government has the potential to quell the discontent in Hong Kong.
A few days ago, the death of a student had been reported in the Hong Kong protests that have aggravated the groups of students and youngsters. These groups have started targeting the security agencies with stones, petrol bombs, arrows and lasers. In retaliation, the security forces also have become more aggressive, and reports of aiming the guns and ramming vehicles into the crowd have been reported. The aggression of the student groups is attributed to the students trapped in the university campus.
Therefore, the security agencies' activities in the universities and the conflict in Polytechnic University are considered to be a part of the same action. The police entered the campus and detained hundreds of students. The police claimed that petrol bombs and other dangerous items were seized from the university. The police officers informed that the minor students were allowed to leave during the action.
A rally against the police was organised on Monday night for the release of these students at the university. Police accused that the plan was to divert the attention of the police from the university and get these students out from there. A few students succeeded in escaping by jumping from the bridge whereas, the sources claimed that the students resisted hard after the police forced their entry into the university, and many student protesters were injured.
More than 200 protestors have come out of the university, and it is said that the situation will be under control by Wednesday. Meanwhile, a severe reaction has been received from China regarding the violence in Hong Kong. The Chinese Ambassador to the United Kingdom, Liu Xiaoming, issued a grave warning that if the situation appears to be getting out of hand, the Chinese government will use the requisite force to subside the discontent. At the same time, the United States has expressed grave concern over the situation in Hong Kong.