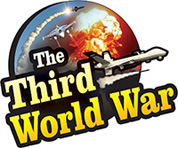 Taipei/Beijing: – Taiwanese President Tsai Ing-Wen emphatically replied to China that the Chinese rulers have to accept the fact that Taiwan is an independent country 'There is no need for the Taiwanese government to declare that they are now independent. Taiwan is already an independent country. We refer to our country as the Republic of China, Taiwan. We have an independent existence and it is our own country.'
In the Presidential elections held in Taiwan, a few days ago, President Tsai Ing-Wen, once again, defeated the China sponsored candidate, with a thumping majority. Wen succeeded in winning a majority for her party, in the parliament and her Democratic Progressive Party won 61 seats out of 113. Therefore, indications are clear that Taiwan will implement anti-China policies more aggressively.
China has become restless with the thumping majority gained by President Tsai Ing-Wen and her party. The Chinese media and leaders have started criticising the Taiwanese President. Chinese media accused that Tsai Ing-Wen resorted to malpractices to attain this win. Thereafter, senior Chinese leader and Foreign Minister Wang Yi launched a torrent of abuses on the issue of Taiwanese independence. Foreign Minister Yi said that whoever tries to divide China, will only be hated in history.
President Tsai Ing-Wen emphatically replied to all the criticism showered by the Chinese media and leaders. President Tsai Ing-Wen warned, 'Taiwan is a successful democracy. We also have a strong economy. Taking cognisance of these factors, China needs to respect us.' At the same time, she hit out at the consistent threats being issued by China.
President Tsai Ing-Wen warned that attacking Taiwan will prove to be a very costly mistake for China. At the same time, Taiwanese President lambasted China saying that as of now, the Taiwanese government has decided to maintain a status Quo, regarding the relations with China and this a friendly step. During the Taiwanese elections, China had warned the Taiwanese government and President, over the issue of Taiwanese independence.
The Chinese government had threatened 'President Tsai Ing-Wen's declaration of independence is drawing Taiwan close to a disaster. The Chinese people and the opponents of Tsai, in Taiwan, will foil her attempts.' After that, the Taiwanese government rocked China passing a resolution banning Chinese interference in Taiwan.