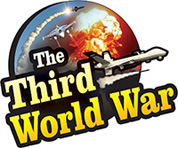 Taipei: A few weeks ago, China warned Taiwan that, its risks a military annexation, if it rejects the offer for unification with mainland China. In light of this development, to increase its military deployment, Taiwan has announced a massive increase of 8.3% in its defence spending. Taiwan has announced a 13-billion-dollardefencespending for the year 2020. On Thursday, Taiwan's defence ministry has stated that an increase in defence spending is required to counter enemy threat & protect the country. As compared to last decade,Taiwan has announced a most significant increase in the defence budget. President Tsai Ing-wen has suggested a rise of 8.3% as compared to the previous year in defence spending. The Taiwan government has said that if the parliament approves this defence budget, then it will be the most significant defence budget in the last decade. Their Defence Ministry has quoted, that the hike in defence spending is due to the increasing level of threat that Taiwan poses. They have also claimed that increasing the defence expenditure is inevitable due to the rising threat of Taiwan. Under this increased spending, Taiwan would be procuring advance defence weaponry. The defence ministry also said that with these advanced weapons, a separate unit of special forces would be created to defend the country. Last month china has threatened Taiwan with war, also accused President Tsai Ing-wen of making an effort for complete independence of Taiwan.
Further, the senior Chinese leadership has threatened to launch a military attack and unify Taiwan with china by-force, if any attempt is made for Taiwan's independence. China has also objected to the U.S. military cooperation with Taiwan & stated that Taiwan is an integral part of China, and America should not establish independent cooperation with Taiwan. China's ministry of foreign affairs has said that this cooperation of America is against the one-china policy and is bound to imply the cooperation between two countries. After this, china deployed its fighters & naval force inside the maritime boundary of Taiwan. Taiwan countered this by deploying its fighters to drive out Chinese intrusions.
In the next few days, America moved its naval fleet inside the maritime boundary of Taiwan, thereby indicating that there will be no scale down in the cooperation with Taiwan. Since President Trump assumed power, he has given importance to increasing national, business and defence cooperation with Taiwan. For the same President Trump has also started a cultural centre in Taipei. Now America has strongly backed the decision of Taiwan for a significant increase in defence spending. Mr.W.Brent Christensen special envoy of America has upheld the decision taken by Taiwan for their self-defence. China's reaction is expected on Taiwan's massive increase in the defence budget and America's strong backing of the decision made by Taiwan. Before this, the tension between China and America were already high due to the U.S. china Trade-war, Territorial claims of south china sea & protests in Hong Kong.