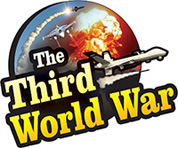 Taipei: 'China is not only a threat to the security of Taiwan, but to the entire region and more so to the world's democracy. Because what China is doing to Taiwan today can happen with any other country in the future. Other countries are also in danger due to the Chinese expansion,' warned Tsai Ing-Wen, the President of Taiwan. At the same time, President Tsai has appealed to other countries to align with Taiwan to counter China.
'The time has come to stand against China to protect our freedom,' declared President Tsai during an interview with an international news agency. Taiwanese President expressed confidence saying, 'China can affect the democracy, freedom and – freedom to do business of other countries as it has done with Taiwan. If like-minded countries which value democracy come together for the protection of their freedom, the rising Chinese hegemonic influence can be thwarted.'
President Tsai made an appeal to the other countries to unite against China once again while addressing the symposium, 'Global Solidarity of Democracy in Taiwan' in the Taiwanese capital Taipei. Representatives of India, Australia, the United States, Japan, South Korea and Tunisia attended the symposium organised by 'Taiwan Foundation for Democracy'.
Tsai said it was highly significant that so many representatives of countries supporting democracy were present for the symposium in Taiwan. Tsai expressed concern that democracy is suffering a setback in the 21st century, citing a report prepared by the study group 'Freedom House'.
Referring to the report by the group 'National Endowment for Democracy', President Tsai criticised that Russia and China are misusing their strength against the countries supporting democracy. 'The dictatorial governments use their aggressive strength to misuse the freedom in democracy,' lashed out President Tsai and appealed the pro-democracy countries to unite against this.
'If the countries which agree with Taiwan and support democracy unite to fight against the financial, political and military powers, our democratic values can be safeguarded,' announced President Tsai. After this, President Tsai made the allegation of the Chinese threat to Taiwanese freedom.
'Withdrawing from democracy is not an option for Taiwan. Therefore, Taiwan will lead the conflict declared to safeguard democracy,' saying this, President Tsai Ing Wen alleged that the Taiwanese fight against China will continue.
President Tsai who has come to power with the slogan, 'for independent Taiwan' has taken a more aggressive stand against China over the last few months. Only last week, President Tsai met the former US ambassador. She also had discussions with the US senators and senior officers from the Trump administration present for the occasion of the inauguration of the US cultural centre in Taipei.
Moreover, there are indications that the Tsai government is seriously considering making an island in the South China Sea available for a US military base to counter the Chinese aggression in the region.