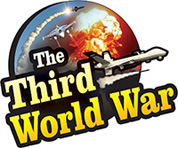 Beijing: The Chinese defence forces issued a stern warning 'The Chinese government will make all the possible efforts for a peaceful merger of China and Taiwan. Independence for Taiwan is not possible. If some people are trying to separate Taiwan from China, the Chinese defence forces are prepared to declare a war against them, for the sovereignty and integrity of the country.' Only last week, China had warned that the United States not to play with fire, by supplying weapon systems, to Taiwan, worth USD 2.2 billion.
A few days ago, Taiwanese President Tsai Ing-Wen visited the United States twice, during her visit to the Caribbean countries. China had lashed out at this visit and had demanded that the United States immediately expelled President Tsai from the country. At the same time, China had objected to the military cooperation between the United States and Taiwan.
The United States has announced providing weapon assistance, worth more than USD 2 billion, to Taiwan. Under this, the United States will be supplying 108 Abrams tanks and stinger missiles to Taiwan, worth USD 2.22 billion. China has strongly objected to this arms supply and has even threatened to impose sanctions against the United States. But as both Taiwan and the United States chose to ignore the threat, China held war exercises near the Taiwanese border.
Against this background, the Chinese threat of declaring a war against Taiwan becomes significant. The United States, under the leadership of President Trump, has strengthened the cooperation with Taiwan and has also initiated moves to award an independent political status to Taiwan.