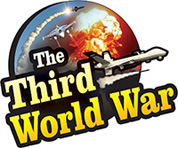 Paris: – France has decided to send an additional 220 soldiers, to the Sahel region in West Africa, for a counter-terrorism campaign. French President Emmanuel Macron justified the deployment saying that there is no option other than a decisive success. While this additional deployment is being made, the French President appealed to the European countries and the United States to assist the campaign.
In 2012, extremist groups in Mali attempted a coup. Although the coup failed, the terrorist organisations seem to have taken advantage of the subsequent instability. Terrorist organisations like Al Qaeda, IS and Ansarul Islam has started increasing their influence in the region, since the last few years. It is evident from the successive terror attacks, in 2019 and also in the new year, in Mali, Nigeria and Niger, that the strength of these terrorist organisations has increased.
France has already deployed 4,500 soldiers in this region. But the terrorist organisations are attacking the bases of the French military along with the African military bases. The actions and campaigns undertaken by the countries in the Sahel region have received a major setback. It is also exposed to these terror attacks that the militaries of the countries, in the Sahel region, lack proper training, weapons and information.
Against this very background, France seems to have decided to initiate a decisive counter-terrorism campaign. Since the last two months, France had stressed on joint operations with the African countries. One thousand five hundred soldiers from the G5 Sahel Force, from the African countries, had joined French soldiers, in the joint operation 'Operation Borgo 5', carried out in November. Thereafter, in a major joint military operation, in Mali, in December, more than 30 terrorists had been killed. France had informed that drones and helicopters had been used in operation.
It is now being revealed that these operations, in the last two months, were a precursor to a new comprehensive campaign in the planning. President Macron indicated this during a meeting held in the City of Pau in France. At the same time, he expressed willingness to provide training and other assistance, to the African countries, to make their militaries more efficient, along with additional deployments. At the same time, he also said that efforts are being made to seek cooperation from the European countries and the United States.
France is making moves to get the cooperation of the European countries, for its African campaign, since the last two years. But the European Union and the leading countries, have not responded positively. The European Union has not offered any cooperation, other than financial assistance. Therefore, it is apparent that France will have to make some strong efforts to garner complete support from the European countries. At the same time, France is making efforts that the United States should not reduce its current level of deployment in the African continent.