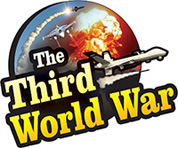 Taipei: The Taiwanese President lashed out at China which is denying the existence of Taiwan and also pressurising other countries not to keep any relations with Taiwan. 'Taiwanese existence cannot be obliterated' said Taiwanese Present Tsai Ing-Wen. The Taiwanese President seems to have issued this warning to China before embarking on her visit to the United States. The United States has jolted China by welcoming the Taiwanese President.
Taiwanese President Ing-Wen initiated her much discussed visit to the United States on Sunday. Before embarking on the visit, the Taiwanese President targeted China in stern words. 'I am proceeding on my foreign visit and the whole world is focused on Taiwan. These countries accept Taiwan as a pro-democratic country. If the Taiwanese people unite, no one can deny the existence of Taiwan' said President Ing-Wen. President Ing-Wen seems to have issued a warning to China by making an appeal to the Taiwanese people to unite.

President Ing-Wen is on her week long Latin American visit. She is scheduled to visit Belize and Paraguay during the visit. Both these countries have established political and trade relations with Taiwan ignoring the Chinese resistance. Therefore, the Taiwanese President will be making efforts to improve the cooperation further, said the Taiwanese agencies.
But the Taiwanese President visited the US city of Los Angeles for a day before the Latin American tour. The Taiwanese government had already clarified that this is not a political visit and that the Taiwanese President will be starting her Latin America tour via Los Angeles. China had warned the United States regarding the Taiwanese President's visit to the United States.
China had warned the United States not to welcome the Taiwanese President. But still the Taiwanese President was welcomed by the special United States representatives at the Los Angeles airport, disregarding the Chinese warning. James Moriarty, President of the 'American Institute of Taiwan' opened in Taipei by the United States and the Taiwanese representative in the United States, Stanley Kao welcomed the Taiwanese President. The United States as well as Taiwan avoided divulging any more information about this visit of the Taiwanese President to the United States.
The Taiwanese President had adopted an aggressive stand against China before embarking on the American visit. Announcing the Taiwanese freedom, she had said that the Taiwanese defence forces are prepared to protect their country. It was around the same time that the report about Taiwan deploying missiles aimed at the Hongkong, Shanghai and many other major cities in China was published.