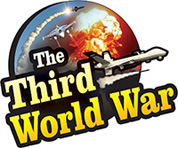 Washington: Saudi Crown Prince Mohammed Bin Salman had planned the assassination of powerful Iranian military official and bitter rival of Saudi, Major General Qasem Soleimani, even before the killing of journalist Jamal Khashogi. The Saudi official under suspicion in Khashoggi killing was involved in this plan too. Mohammed had prepared this plan right when he took over the reigns as the Crown Prince, claimed a leading US daily. Saudi has not given any reaction on the report published by the US daily.
Major General Qasem Soleimani is heading the Al-Quds commando force in the Iranian Revolutionary Guards for last two decades. A close associate and trusted deputy of the Iranian supremo Ayatollah Khamenei, he is staunch opponent of Saudi, the United States and Israel. It was under the leadership of Major General Soleimani that the Al-Quds force and the other pro-Iranian groups, initiated actions in Iraq and Syria. Currently, Major General Soleimani is shouldering the responsibility for safety of the Syrian Assad government. He had criticised in the past that the Saudi royal family had sold their loyalty to the US leadership.
Prince Mohammed had planned the killing of this Soleimani. Major General Ahmed Al-Assiri, suspected in the Khashoggi killing which happened last month in the Saudi embassy in Turkey, was also a part of this plan. The US daily claimed that Prince Mohammed ordered the killing of the Iranian official in front of Major General Assiri and his other associate officers.
At the same time, it was also decided to rock the Iranian economy by building a network of bogus companies. George Nader, an industrialist of Lebanese-US descent was present for this meeting called by Crown Prince Mohammed. The US daily claimed that Joel Zamel, who is closely associated with the Israeli intelligence also was present for the meeting.
Meanwhile, the US daily has quoted three sources for the information. While Saudi Prince Mohammed is being held guilty for the Khashoggi killing, the US daily has made this claim. Although there is no information confirming this, it highlights the power struggle between Saudi and Iran.
The extremist leaders and military officials in Iran have justified the ambitious campaign to increase Iranian influence in Iraq, Lebanon, Syria and Yemen. The Iranian hardliners are taking steps to establish leadership and control over the Gulf countries and the Persian Gulf. Saudi is of the opinion that this is encroachment on its natural area of influence and Saudi had taken rapid steps to counter the Iranian moves. This is why, Saudi Crown Prince ordered attacks on the Houthi rebels in Yemen as soon as he took over the reins in Saudi Arabia.
Therefore, there are consistent clashes between the Saudi leadership and the Iranian ambitions and the information revealed about the killing of Major General Qasem Soleimani only underlines this matter once again.