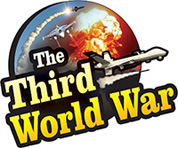 Ouagadougo: Thirty-six people were killed in a terror attack at Ouagadougou in Burkina Faso. The Burkina Faso government criticised this attack as a cowardly act and appealed to the people of the country to support the war against terrorism. Since the last few months, Burkina Faso has initiated a military campaign against terrorism. But the campaign seems to have failed as the terrorist attacks are seen to be rising, despite the campaign.
On Tuesday afternoon, the terrorists launched an attack on the Nagraogo and Alamou villages. Twenty-two people were killed in the firing by the terrorists and four were burnt alive when the village was set on fire. The terrorists are said to have demolished the constructions between the two villages displacing hundreds of people.
Since the last few months, groups affiliated to Al Qaeda and IS have carried out fierce attacks in Burkina Faso. Civil and military bases in Burkina Faso have been targeted in these attacks. In November, the terrorists attacked a Canadian mine and carried out a major carnage, killing 37 people.
One hundred and twenty-two people were killed in the shootout by the terrorists who came on motorcycles in the Arbind area. Whereas, 14 people were killed in an attack on a Christian Church at the beginning of December. Therefore, this attack on Tuesday is being taken seriously.
A major military campaign under French leadership was conducted against the terrorists in the countries belonging to the African Sahel region, Burkina Faso, Niger, Chad, Mali and Mauritania. Six hundred terrorists were killed during this campaign. The terror attacks in these countries had stopped for some time. But the terrorists have once again started to play havoc in the region since the last few years.
Meanwhile, it is believed that the increasing influence of the terrorist organisations in neighbouring Mali is the main factor behind the increasing attacks in Burkina Faso. The Burkina Faso government has asked the people of the country to participate in the war with terrorists, in view of the increasing intensity of the terror attacks. The Burkina Faso government is contemplating to train these civilians in counter-terrorism warfare and ask them to fight the terrorist organisations.