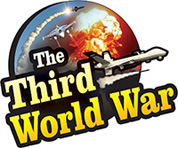 Niamey: 28 soldiers were killed in a terror attack on a military base in the West African country of Niger. This is the third terror attack in West Africa in the last two weeks. Earlier, more than 20 people had lost their lives in the terror attack carried out in Burkina Faso and Nigeria. A third terror attack within 15 days has brought the threat of increasing terrorist activities in western Africa to the fore once again.
On Tuesday, an Al Qaeda-affiliated terrorist organisation launched an attack in the Tongo Tongo region in Niger near the Mali border. Seventeen soldiers were killed on the spot in the attack. Investigations revealed that 11 soldiers were killed in the ensuing encounter with the terrorists. In the last few years, this has been the second biggest terror attack in Niger. It is said that the terrorists might have entered from the Mali border.
Only last week, 11 soldiers were killed in a terror attack in a military base in Nigeria. Six people lost their lives in the terror attack at a church in Burkina Faso on Sunday. Two French soldiers were killed in the anti-terror action taken by the French military in Burkina Faso. The ever-increasing terror attacks in western Africa only indicate that the influence of these terrorist organisations is once again on the rise.
With help from the European countries, the French Government had established a special unit comprising of more than 3,000 soldiers in the region known as the Sahel region, in western Africa. Many anti-terror campaigns have been conducted by this unit. But it seems that these campaigns have not received enough success taking into account the successive terror attacks.