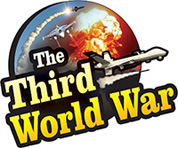 Tripoli/Moscow: 121 people have been killed while 561 grievously injured, in the conflict raging between the government and the rebels near the Libyan capital of Tripoli since the last ten days. The World Health Organisation (WHO) has made a claim and warned that the situation in Libya might worsen. The rebels under the leadership of renegade official General Khalifa Haftar have intensified the air and rocket attacks to gain control over capital Tripoli. Furthermore, the Libyan government and the United Nations have accused Haftar and his associates to have violated international laws.
The conflict between the Libyan military, loyal to the Government of National Accord (GNA), recognised by the international community and the rebels of the Libyan National Army (LNA), led by military officer General Khalifa Haftar has dramatically intensified. The LNA has gained control over the oil plants outside Tripoli and has strengthened its air attacks on Tripoli. Despite multiple appeals and criticism from the international community, there is no difference in the rebel attacks on Tripoli, WHO claimed.
Four days ago, 58 people were reportedly killed in the conflict in Tripoli. Nevertheless, the extent of the conflict has increased from that point, and as per the WHO, 121 people have died in the capital alone. The organisation has criticised the conflict in Libya and informed that the eight ambulances assisting in the capital also came under attack. Large-scale aid has been sent for the injured and the needy trapped in the conflict, the WHO announced.
The GNA military also accused the rebel LNA to be behind the attacks on the Tripoli. The Libyan government lashed out at the Haftar forces saying that they were not concerned even about the civilian lives while on attempting their achieve control over the capital. The LNA rebels attacked a school building in the Zara region in south Tripoli, alleged the Libyan GNA.
There were no casualties in the attack, but the people displaced because of the conflict have been moved to schools and colleges. Under such circumstances, the LNA is violating the international laws by targeting such buildings, the Libyan government accused. The rebellion action has sparked anger in the Libyan population while the residents of Tripoli have taken to the streets to protest it.
Meanwhile, Russia has declared support to Haftar's forces in the Libyan conflict, which the Libyan government criticised. Moreover, the Libyan government has threatened that foreign intervention would not be tolerated in Libya's internal conflict.