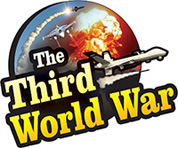 Moscow/Tehran: Russian President Vladimir Putin advised Iran not to exit the nuclear contract, saying 'It will never be beneficial for Iran, to exit the nuclear deal. Whatever the situation, in the end, only Iran would be entirely blamed.' Only a few days ago, the Russian Foreign Minister had made a statement openly supporting Iran's violation of the nuclear deal. Therefore, the Russian President's advice draws attention.
Behrouz Kamalvandi, the spokesman of the Iranian Atomic Energy Organisation, indicated that Iran was preparing to violate the nuclear deal. Also, Kamalvandi had claimed that the movements were the implementation of the Iranian President, Hassan Rouhani's threats issued in the last week. Given the statement of the Iranian spokesman, Russian Foreign Minister Sergei Lavrov had said that Iran might likely suspend the implementation of the nuclear deal for a specified period.
Due to his statements, Russia was said to support Iran to violate the nuclear deal probably. However, with Russian President Putin's advice not to break the agreement, indicated that Russia would not accept the entire responsibility for such a move.
President Putin repeatedly cautioned Iran, saying that 'Iran should not exit the nuclear deal under any circumstances, during any of the discussions held with the Iranian leaders. If Iran exits the nuclear deal in retaliation to the US withdrawal from the deal, everyone will only blame the Islamic Republic for the decision. Everyone will forget that such a decision was attributed to the United States move.'
While warning Iran, the Russian President attacked the European countries as well. Putin added that he was fully aware that the European countries would not find his statements politically correct. 'The United States walked out of the deal, and the process of its disintegration was set rolling. Nonetheless, the European countries could not do anything to save the accord. The European countries did not compensate the financial losses suffered by Iran,' The Russian President blamed.
While Putin has advised Iran not to exit from the nuclear deal, the US President has expressed confidence that the Islamic Republic would soon be ready for negotiations. Trump said that he had taken firm decisions and that Iran would soon be prepared to negotiate with the United States. It was only last week that President Trump had claimed that if the Iranian leaders contacted him, he would hold discussions with them leading to fruitful negotiations.