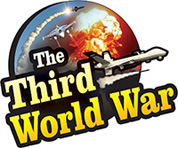 Moscow: Head of the Russian intelligence agency, Federal Security Service (FSB), Alexander Bortnikov warned, "Although IS and Al-Qaeda have been defeated in Iraq and Syria, the threat is still not over. Both these organisations may come together and produce chemical weapons." Bortnikov was speaking at the international security meeting of 'Moscow International Security Conference' organised in Russia.
Bortnikov claimed that the IS and Al-Qaeda may come together as they both have lost their influence. In such a scenario, threat from these terrorist organisations will increase. Both the organisations have their sleeper cells all over the world. Therefore, it will be easy for these organisations to acquire the materials necessary for the chemical weapons and to produce them as well, he added.
Though the IS locations in Syria and Iraq may have been destroyed, hundreds of their men have claimed to be hiding in Europe and the Middle East. It has come to light that the 'IS' has been responsible for more than half of the terrorist attacks in the world. Therefore, the FSB chief has claimed the IS to be still operational.
Meanwhile, Bortnikov made an important claim that these terrorist organisations are taking advantage of the prevailing tension between the world powers.