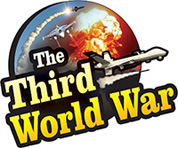 Washington/Baghdad/Berlin: The United States has increased its activities in Iraq, following the warning issued by CENTCOM, regarding the increasing threat to US soldiers and allied services, from Iran and its affiliates. The United States has recalled all the embassy staff, on an immediate basis.
Bill Urban, the spokesman of the US CENTCOM, had warned that the US soldiers and other interests in Iraq and Syria, are under a serious threat from Iran and its agents. The CENTCOM spokesman had predicted that given the increasing tension with the United States, Iran will attack the US soldiers deployed in Iraq and Syria, through its agents. At the same time, CENTCOM issued a high alert for the US soldiers and citizens, in Iraq and Syria.
Taking cognisance of the CENTCOM warning, the US administration ordered the staff on the US embassy in Baghdad, to return to homeland immediately. The United States issued these orders as it is feared that Iran will attack the US employees, through the terrorist groups supporting Iran. A few days ago, US Secretary of State Mike Pompeo, had underlined the Iranian threat to the US interests, during his Iraq visit. But Iran had dismissed the US allegation.
Following this, Lieutenant General Kenneth McKenzie, Commander of US CENTCOM had threatened the Iran affiliated terrorist organisations, in Iraq. Lieutenant General McKenziehad warned that if the US interests or military bases in Iraq came under attack, the Iran affiliated terror groups, in Iraq, will face fierce attacks. An Iraqi reaction has been received against the US warning. Iraqi diplomat Haidar Mansour Hadi said that Iraq will not allow the United States, to use the Iraqi territory, for an action against Iran.
Meanwhile, following the United States, Germany and the Netherlands also have ordered its soldiers under NATO, to stop their activities in Iraq. Germany has ordered its soldiers to stop the counter-terrorism training being imparted to the Iraqi military. German defence ministry spokesman Jens Flosdorff claimed that the training was suspended for a few days and the German soldiers will not be leaving their military bases during this time. But Flosdorff claimed that there was no perceived threat to the German soldiers from Iran.