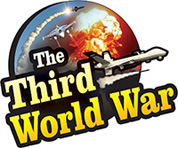 Hong Kong: The spread of the Wuhan Coronavirus epidemic is slowly increasing, and the countries in the grip of the outbreak have now reached 26. At the same time, a second death due to the virus outside China has been reported, and one patient died in Hong Kong on Tuesday. As per received information, this patient had come to Hong Kong from Wuhan City. A few days ago, a person who had travelled from Wuhan to the Philippines had died.
The Wuhan Coronavirus epidemic has spread in 25 countries in the Asian and the European continent. Patients have been found in Malaysia, in southeast Asia and Belgium in Europe on Monday. The number of patients in countries other than China has crossed 200 and the highest number of patients are in Japan, Thailand and Singapore. The Philippines has kept more than 100 patients under observation.
Given the consistency in the ever-increasing number of patients, various countries in the world have initiated aggressive measures. Japan has reduced the number of flights to China. European countries, along with the United States, has already decided to suspend airline services to China. Most of the southeast Asian countries like Taiwan, Japan and South Korea have imposed restrictions on the passengers arriving from China.
Meanwhile, Russia has arranged a military aircraft to repatriate its citizens from the city of Wuhan. Nearly 132 Russian citizens have expressed willingness to leave China and thus will be taken to Russia in two aeroplanes. While the countries of the world are preparing to bring their citizens back from China, Cambodian President has announced that he will embark on a visit to Wuhan to meet the students.