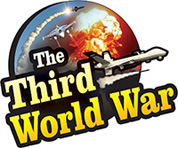 Hong kong: The brutal action taken by the police against the protestors in Hong kong has sparked severe reactions, reportedly extensively widening the protests further. Protests have flared up in all parts of the city resulting in the closure of schools, colleges, malls and even private offices. The administration and the security agencies have accused that the city is almost on the brink of anarchy owing to the aggression of the protestors.
Over the last five months, protests against the Chinese interference and the policies of the pro-Chinese administration have been ongoing in Hong kong. The extent of these protests, which started with students and political parties supporting democracy, has increased tremendously. It is known to be the biggest challenge faced by Chinese communist rulers. There have been international repercussions to the protest, and the United States and the European countries have taken an open stand against China in this regard.
Although the agitation has been going on for more than five months now, the Chinese government has refrained from directly interfering in it. But, since the last few days, signs that China may not keep itself out of these protests are becoming apparent and aggressive and violent approach taken by the Hong kong police is considered a part of it. The use of tear gas and firing directly at the youth protesters has become the epicentre of controversy.
But it has not affected the protestors instead has increased the extent of the protests. Some parts of Hong kong were left out, for the last few months. But now, the protests have begun in the nook and corner of Hong kong, and this campaign is being called Blossom Everywhere. Along with the school and college students, employees from private and administrative offices also have joined the agitation.
It is claimed that the proliferation of the protest to all parts of Hong kong will further increase the challenges faced by the administration and the police. The police warned that schools, colleges, transport systems, industries and government functioning have come to a grinding halt and Hong kong is on the verge of collapse whereas, Carrie Lam, the chief administrator of Hong kong levelled a serious accusation that the protesters have been crippling the city for their gains.