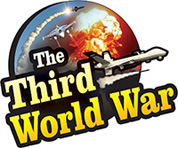 Manila/Beijing: Philippines government levelled a serious allegation against China by stating that 'Currently the electric supply systems in the Philippines are entirely under Chinese control. The Chinese government can stop the electric supply in the Philippines at any time.' Philippines government agency released a report demanding an inquiry into the systems for electric supply in the country and the contracts awarded for the purpose. The tension between China and the Philippines seems to be festering further with these allegations by the Philippines government.
The electricity distribution in the Philippines is being handled by a private enterprise 'National Grid Corporation of the Philippines' since 2009. This undertaking was formed by private companies coming together and Chinese State Grid Corporation holds a 40% stake in the enterprise. Chinese engineers are holding relevant posts in this enterprise, like electricity distribution in the Philippines. The report expresses fears that these officials and engineers will shut down the power supply in the Philippines if ordered by the Chinese government.
The report has created chaos in the Philippines parliament. Members of the opposition parties in the parliament have made an insistent demand that the contracts awarded by the National Grid Corporation of the Philippines and the fear expressed in the report should be investigated. It was also pointed out that there is a threat to the national security as the control of the National Grid Corporation of the Philippines, responsible for electricity distribution in the Philippines, has been handed over to China by the Filipino partner company.
The Chinese foreign ministry immediately responded to the report and the demands of the parliamentarians. It says that the China and Filipino partnership should be looked at with an open mind. The Chinese foreign ministry also warned that the Philippines parliamentarians should not worry and should not make allegations pulling out things from thin air.
But the Filipino parliamentarians pointed out to the Chinese activities over the last year while maintaining that the control of the electricity supply systems in the hands of China is a national security issue. A few months ago, hundreds of Chinese ships had intruded into the West Philippines Sea where the Philippines claims to have a right. The relations between China and the Philippines had been severely strained at that time.
Philippines President Rodrigo Duterte had even threatened to attack China by sending suicide missions. President Duterte had also proposed that the US Seventh naval fleet should be moved to the South China Sea to resolve the dispute over the region. Whereas, in the month of August, Philippines Defence Minister Delfin Lorenzana had accused China of bullying Philippines to secure rights over the Scarborough Shoal islands.