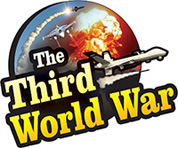 Dori: – 20 villagers were killed in an attack carried out by terrorists on a village in the West African country of Burkina Faso. The security agencies informed that terrorists who came on motorcycles opened indiscriminate firing causing a lot of bloodshed. International media informed that the civilians panicked because of the attack, fled towards the capital Ouagadougou. It is claimed that this is creating a new crisis in front of the Burkina Faso government.
The attack took place in the Seno province of Burkina Faso already singed in the terror attacks since the last few months. The terrorists attacked the Bani region to the north of capital Ouagadougou, on Saturday night. The people killed in the attack include children and women, as also a Senior nurse from a hospital. No organisation has accepted the responsibility of the attack.
Dreadful terror attacks are being carried out in Burkina Faso, which shares its border with Mali in the north and Niger in the east. The terrorist organisations are active in Burkina Faso, which also include Al Qaeda affiliated organisations. The terrorists had carried out a similar attack in the last month. 39 citizens were killed in the attack carried out on a village, on the 25th of January.
France has taken the initiative to retaliate against the terror attacks in the Sahel region of Burkina Faso. Nearly a month ago, French President Emmanuel Macron visited the Sahel countries and announced a massive campaign against these terrorist organisations. France has deployed 4,500 soldiers in the Sahel region for this purpose. The soldiers from the militaries of the countries from the Sahel region also have joined the French military. But it is claimed that the front is not able to achieve reasonable success in containing the terrorist activities.
The Sahel region is also known as G5. These include countries Burkina Faso, Chad, Mali, Mauritania and Niger. Of these, maximum terrorist activity has been recorded on the borders of Burkina Faso, Mali and Niger.