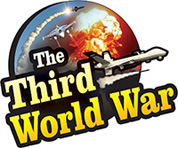 Riyadh/Dubai: "We don't want war, but we will fight if provoked. But at the same time, if the other side chooses war, the kingdom will fight this with all force and determination, and it will defend itself, its citizens and its interests," Saudi warned Iran.
Accusing that Iran is carrying out provocative activities, since the last few days, Adel Al Zubair, Foreign Minister of Saudi Arabia, denounced the Iranian activities in strong words. Foreign Minister Zubair claimed that the Houthi rebels carried out attacks on the Saudi oil tankers and pipelines, under instructions from Iran. Although Iran dismissed the accusations, the Houthi rebels had accepted to have carried out drone attacks. Two of the senior Iranian journalists also had claimed that it was Iran, who had carried out attacks on the Saudi targets, as Saudi is trying to usurp the Iranian oil exports.
Against this background, Foreign Minister Zubair threatened Iran. Zubair said that Saudi does not want a war with Iran, but he indicated that Saudi would not back out if Iran wants a war. Zubair announced that Saudi would put everything at stake, for self-defence. Saudi King Salman has called an urgent meeting of the Arab countries, given these increasing Iranian military activities, in the Persian Gulf.
This meeting is scheduled to be held in the city of Mecca, and the United Arab Emirates (UAE) has said that some critical decisions will have to be taken in this meeting. UAE foreign ministry announced that this meeting assumes importance, keeping in view, the current challenges and the threats in the Middle East.
Meanwhile, Saudi Defence Minister, Crown Prince Mohammed Bin Salman, held telephonic talks with US Secretary of States Mike Pompeo, regarding the developments in the Middle East. Although the details of the discussions are not available, the timing of the talks is noteworthy. This indicated that there are some significant upheavals in the offing, in the Middle East.