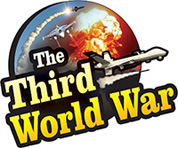 Washington: 'Iran is spreading news about the Crown Prince of Saudi Arabia, Mohammed Bin Salman, having been killed or grievously injured in a fatal attack. This is a conspiracy by Iran to create anarchy in Saudi Arabia. Therefore, nobody should pay any attention to it,' asserted the US State department officials and analysts. These officials and analysts have also pointed out that the Crown Prince Mohammed Bin Salman recently had discussions with the US Secretary of State 'Mike Pompeo'
Shots were heard from the palace of the Saudi Arabian king Salman on 12th of April. The Saudi agencies informed that the drone used in the attack was shot down. A few reports have been published which point out that after this incident the Saudi Prince has not been seen by the world. Some reports even claimed that the Saudi Prince had been killed in the attack on the palace, whereas some reports claimed that the Saudi Prince was seriously injured in the attack which was the reason behind the Saudi Prince not making a public appearance.
The United States officials and the analysts have claimed that Iran is the source for this news. Iran started the rumours and then got them converted into news as Iran wanted to create anarchy in Saudi Arabia. The US officials and analysts have warned that no one should take these reports spread by Iran, seriously.
Iran is interested in starting a rebellion against the government by creating anarchy in Saudi Arabia. The US officials have said that this is the reason behind Iran planting such false reports in the media. Ahmad Majidyar from the United States, who studies the news about Iran, has blamed the Iranian 'Revolutionary Guards' for being responsible for these reports. The report of two bullets hitting Prince Salman was published by the Iranian daily named Kayhan. Majidyar pointed out that the source, behind this news was claimed to be a confidential report from Saudi.
The 'Revolutionary Guards' is known for this modus operandi to achieve its objectives. Majidyar also informed that the Saudi Prince Salman is the most important target for the Revolutionary Guards in the current scenario. Therefore, the revolutionary guards always keep a keen eye on any news coming from the Saudi royal family and are always eager to use the information. According to Majidyar, Prince Salman is the biggest enemy of Iran.