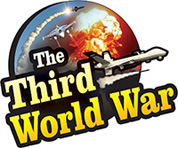 Riyadh: Saudi Arabia has accused Iran of being behind the attacks on the Saudi cities, by the Houthi rebels in Yemen. Saudi army Spokesman said that Iran is supplying arms and missiles to the Houthi rebels and that Iran will be answered at the right time and at the right place. The Saudi Ambassador to the United States Khalid Bin Salman has accused Iran of being behind the terrorism in Syria, Iraq, Lebanon, Yemen and Bahrain.
Two days ago, Houthi rebels in Yemen fired seven missiles targeting four cities including Saudi capital Riyadh. There was one casualty and some financial losses in these attacks. Saudi has alleged that these missiles having a range from Yemen border till Riyadh have been supplied by Iran to the Houthi rebels. Saudi presented the pieces of the missile used in attacking Riyadh to the media as a proof. The Saudi army spokesman has claimed that it is clear from these pieces that Iran is smuggling missiles for Houthis.
Saudi security is under threat because of these Iranian missiles. Maliki warned that in case of any more missile attacks by the Houthis, Iran will be held responsible and Saudi will take harsh action. Saying that the time and place of the action will be decided by Saudi, the Saudi army issued a stern warning to Iran.
These Saudi accusations have been supported by the Islamic as well as the Arab countries. The organisation of 52 nations formed last year under the Saudi leadership has given its reaction about this and has said that Iran is responsible for these missile attacks on Saudi and accusations against Saudi will not be tolerated. This coalition includes United Arab Emirates, Bahrain, Kuwait, Egypt, Jordan, Oman and Pakistan along with other countries.
Meanwhile, Price Khalid Bin Salman, the younger brother of the Saudi 'Crown Prince Mohammed Bin Salman' and the Saudi Ambassador to the US have accused Iran of helping terrorists creating instability in the countries of Syria, Iraq, Yemen, Lebanon and Bahrain. Prince Khalid has blamed Iran of violating the international laws once again, by supporting the terrorists.