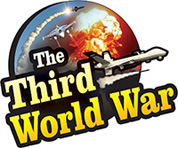 Tehran: The tension between Iran and Saudi Arabia and its Arab allies has increased further. Iran has published a video showing missiles being fired at Saudi's capital Riyadh and the UAE's capital Abu Dhabi. A news agency connected with the Iranian Revolutionary Guards has released this video. This seems to be a Iranian warning issued to its Gulf neighbours in retaliation of the terrorist attack on the military parade in the city of Ahvaz in Iran.
A few hours before this video was released, the supreme religious leader Ayatollah Ali Khamenei, who also is in complete control of the Iranian Government had held Saudi Arabia responsible for last week's attack. 29 people were killed in the attack on the Revolutionary Guards' parade at Ahvaz in Iran. The dead included 25 soldiers. The Iranian government had already held the United States and Israel responsible for this attack. But Khamenei held Iran's arch rivals, Saudi Arabia and its Arab allies responsible for the attacks.
Following this, the news agency connected with the Revolutionary guards released the video showing the Iranian military launching ballistic missiles targeting Riyadh and Abu Dhabi. Following the missile attack the soldiers from the Revolutionary Guards are shown firing at important locations in the two cities. The video is being viewed against the background of the increasing tension between Iran and Saudi and UAE. Moreover, the video also threatens Israel for its attacks in Syria.
The threat issued to Israel by the supreme religious leader Ayatollah Khamenei, 'The times to run away after an attack are over now,' has been used in the video. Khamenei had issued this threat to Israel in the month of April. The video being released by the news agency connected to the Revolutionary Guards, is considered to be an Iranian threat to Saudi Arabia, UAE, Yemen and Israel. However, within the next few hours,the video was removed from the news agency's website.
Revolutionary Guards is known as a paramilitary force in the Iranian army. Khamenei is the sole commander of this elite force and even the Iranian President and Defence Minister cannot interfere with it. The soldiers from this Revolutionary Guards are involved in the Iraq and Syrian conflicts. Therefore, the warning issued by this elite force to Saudi and UAE through the news agency connected with it is being taken very seriously.