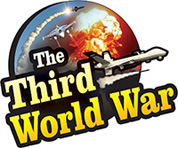 United Nations: Saudi Arabia, UAE and Norway have accused Iran to be responsible behind the attack on their oil tanker. The first report that claims one nation to be behind these attacks has been presented before the UN Security Council. However, Iran has dismissed these accusations. Instead, Iranian Foreign Minister accused that Israeli intelligence agency Mossad has conspired against Iran this time.
Last month, on May 12, four oil tanker vessels had been attacked in UAE's Fujairah port. Since these vessels did not carry any oil, it avoided a great disaster. It is said that this attack had been carried out to give a blow to the Saudi and UAE's oil export. Moreover, Saudi, UAE and the US had also accused Iran's hand in this attack. Over the next few hours, Iran-allied Houthi rebels in Yemen accepted the responsibility behind the attack. Apart from this, they also declared to have attacked the Saudi oil pipeline in the Red Sea region.
Thus, Saudi, UAE and Norway established a United Committee to discuss upon this matter.
This discussion has been ongoing over the last three weeks with the help of security official, administrative official and Navy. The first report of this discussion had been presented before the UN Security Council on Thursday. This included the blast carried out at the base of tankers with the help on secret underwater tunnels. The report also mentions the possibility of these tunnels being dug by divers on the speedboats. It also mentions that only a nation can use speedboats, divers and underwater tunnels to carry out blasts.
Although Saudi, UAE and Norway have avoided explicit mention of that nation's name, they have indeed pointed out Iran to be responsible in these attacks during their discussion. Moreover, Saudi Arabia ambassador to the UN, Abdallah Al-Mouallimi has clearly said that all these deadly attacks only point the clues towards Iran.
However, Iran has dismissed this accusation. "Israeli Secret Agency Mossad is fabricating intelligence about Iran's involvement in sabotage," accused Iran Foreign Minister, Javad Zarif.
He claimed that they are conspiring against Iran for the attack happened in the UAE sea region. Earlier, Zarif had also accused the US national security advisor, John Bolton, Israeli Prime Minister Benjamin Netanyahu and Saudi Crown Prince, Mohammad bin Salman to be collectively conspiring against Iran. However, the foreign minister had also said that he did not have any evidence to support his accusation.