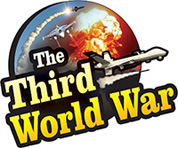 Mecca/Jeddah: Saudi Arabia has appealed to the Islamic nations to unite against Iran. Accusing the Iran sponsored Houthi rebels to be behind the attacks on Saudi oil tankers near the United Arab Emirates coast, Saudi has said that this front against Iran has become a necessity. Saudi Arabian Foreign Minister Ibrahim al-Assaf demanded that the Islamic countries should take strict measures to stop the Iranian interference in the other countries.
The security of the Persian Gulf has been threatened because of the missiles deployed by Iran on the patrol vessels and the sabotage attack on four oil tankers, including Saudi tankers, two weeks ago. A few days ago, King Salman of Saudi, expressed a concern that the crude oil exports will be severely affected if a war is triggered because of the Iranian activities. Against this background, King Salman and Crown Prince Mohammed bin-Salman appealed to the Arab-Islamic countries for a meeting.
This meeting has begun on Wednesday and Iran as well as its increasing influence, will be the topic of discussion at the conference. Saudi Foreign Minister Assaf denounced the attack on the oil tankers near the United Arab Emirates coast in harsh words and has suspected Iran to be behind the attack. The Saudi Foreign Minister mentioned the reaction given by US National Security Advisor John Bolton a few hours ago.
At the same time, Assaf pointed out that Iran was increasing its influence in the Middle East through an organisation like Hezbollah in Lebanon and Syria, Houthi rebels in Yemen and Hamas and Islamic Jihad in the Gaza Strip. Assaf appealed that Islamic countries should unite to stop Iranian interference in these countries. The Saudi Foreign Minister said that more effort was required to retaliate against the Iranian activities.
Foreign Minister Assaf declared the Saudi preparation saying, 'There will be discussion, in this meeting, to avoid a possible war in the Gulf, because of the Iranian activities. But King Salman of Saudi is equally prepared to guard the interests of Saudi and other Arab countries.' Therefore, the Saudi Foreign Minister has issued a stern warning that if the efforts of the Islamic countries are unable to stop Iran, Saudi is prepared to enter into a conflict with Iran.