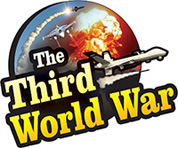 Washington: The United States has adopted an aggressive stance to stop Chinese activities from the Pacific Ocean to the Indian ocean. The United States has initiated efforts to build relations with the countries in the sector and is deliberately improving its marine cooperation, with Sri Lanka. David Hale, US Under Secretary of State for Political Affairs, gave this information after discussions with the Sri Lankan Foreign Minister Tilak Marapana.
Sri Lankan Foreign Minister, Tilak Marapanais currently on a visit to the United States. This is said to be the third meeting between the United States and Sri Lanka, regarding bilateral cooperation. A joint statement was issued after the meeting. The statement has a resolve to work jointly, to establish peace and stability in the Indo-Pacific sector. This discussion between the United States and Sri Lanka becomes more significant, as the Sri Lankan port of Hambantota is currently in Chinese possession.
China acquired the strategically important Hambantota port conniving with the Rajapaksa Government in Sri Lanka. Attempts were made by the next government to get the port released from the clutches of China. But Sri Lanka, trapped under the Chinese debt burden, could not succeed in getting it back. Currently, the port remains in Chinese possession. But Sri Lanka has warned that the port cannot be used for military purposes. Against this background, the United States seems to be taking the initiative for joint marine security of the region and this has become a significant development.