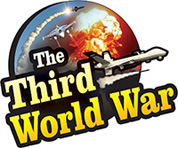 Moscow: At a time when there is a raging dispute between the United States and Russia over the agreement for the reduction in nuclear warheads, Russia has announced approval of a new nuclear security policy. Russian President, Vladimir Putin has signed the document and has ordered implementation of the policy in the next three months. While the tension between Russia and the western countries is on the rise, implementation timeline of three months seems significant.
Earlier, Russia had implemented a nuclear security policy in 2012. The new policy envisages major changes to the provisions in the previous policy. Stress has been given on the security of nuclear projects in the civilian and military areas. This includes stockpiles of nuclear weapons at various locations in Russia. There are more than 4,300 nuclear weapons with Russia and out of these more than around 1,500 are active. During his address to the Russian Parliament, President Vladimir Putin had revealed the information of the nuclear weapons that had been newly developed for the defence forces. At the same time, he had warned, 'The smallest nuclear attack on Russia or on its interests will be considered as an attack on Russia and it would be my duty to retaliate aggressively against such an attack.'
The Russian President had also informed about Russia having developed new nuclear-capable ballistic missile in the super advanced category and submarines equipped with nuclear weapons. He also had criticised the nuclear policy of the United States. In his nuclear policy, US President Donald Trump had warned that a missile attack will be retaliated against by a nuclear strike.
No fighter jet can beat the Russian S-700 air defence system,
Russian leader Vladimir Zhirinovsky
'The whole world will witness the prowess of the Russian S-300 air defence system and will realise that is the best. Russia also has advanced systems like S-400, S-500, S-600 and S-700 systems, ready. These Russian systems have the capacity to target the entire world. No fighter jet in the world can bypass these systems,' claimed Russian leader Vladimir Zhirinovsky.
The S-300 and S-400 have already been deployed with the Russian military and it is said that the S-500 would be inducted by the year 2020.