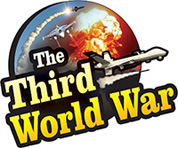 Moscow: Russia is not opposing the dollar as an International currency. However, President of Russia, Vladimir Putin has drawn the attention of analysts and economists around the world, by stating that the US is using the Dollar as a weapon, due to which the confidence on the Dollar is losing. It has come the fore that the gold reserves of Russia have reached nearly 2000 tonnes, while President Putin depicted no confidence over the dollar during the BRICS Summit in South Africa.
Since the past few years, Russia is giving utmost importance to gold reserves in their economic policies. The Central Bank of Russia, during past six months had purchased nearly 106 tonnes of gold. The gold reserve of Russia has reached nearly 2000 tonnes after this purchase. Considering the foreign treasuries, Russia's gold reserve share has reached to a staggering 18 per cent.
It is for the first time ever in the history of Russian economy, for the share of gold to be in such great proportions in foreign treasuries. At the same time, it is also the first time for gold reserves to reach nearly 2000 tonnes after the second world war. Prior to the second world war, the gold reserves of Soviet Russia during year 1941, had reached to almost 2800 tonnes. While the gold reserves are now on the increase, it is seen that the investments in US Dollars is however reducing at a fast pace.
As of March end, Russia had a US debt outstanding worth 96.1 billion dollars. However, after the major sale done in March and April, it has fallen to 15 billion dollars. Due to this drop, Russia has been pushed to 34th rank, amongst the nations with debt outstanding from the US. Against the background of the constant restrictions laid by the US on the Russian economy, the mortgage sale done by Russia tends to draw attention. Russia's economic policy can be clearly seen from the record breaking US mortgage sale and the simultaneous record purchase of gold. Russia is striving to end the dominance of US dollar in their economy for which gold is effectively being used. Along with purchase of gold, the investment in Chinese 'Yuan' and 'Euro' currency is also seen to have been increased slightly.
Russian President, Vladimir Putin too had openly agreed that efforts are being taken to end the US dollar in Russian economy. He also clarified that such steps will be taken to prevent the effects caused on Russia's economy, due to the constant restrictions laid by the US. Putin also indicated that the confidence in US Dollar is diminishing and Russia will henceforth, stress upon investing more in gold and other currencies during a BRICS summit on Friday.