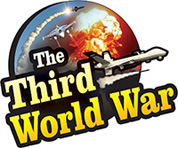 Washington: US Secretary of State, Mike Pompeo issued an ultimatum that if Russia did not comply with the provisions of the Intermediate-Range Nuclear Forces treaty within the next 60 days; the United States will exit it and will take appropriate action. The US Secretary of State also alleged that Russia had been consistently violating the treaty and it is a part of the Russian policy to trample the international laws. Following the United States, even NATO has fired a salvo of criticism on Russia warning that the responsibility of following the INF lies with Russia.
In the month of October, US president Trump had announced withdrawal from the Intermediate-Range Nuclear Forces Treaty with Russia. Trump had justified his decision by saying that the treaty signed in 1987 had become outdated and the United States cannot keep quiet when Russia and China are increasing the number of nuclear weapons.
Russia has taken an aggressive stance against it and has consistently attempted to target the United States. Russian President Vladimir Putin and the other leaders had claimed complete observance of the INF by Russia to give a blunt reply to the United States. Russia even informed that it was ready for negotiations with the United States regarding the matter.
But the United States has completely ignored the Russian claims and maintained its aggressive position. The warning issued by the US Secretary of State Mike Pompeo is also a part of the same stance. Pompeo warned that the United States would expose that Russia is violating the INF based on the information available with it. If Russia fails to abide by the provisions of the INF, the United States will exit from the treaty.
The US Secretary of State retorted that at the time of signing the agreement both the countries had agreed to abide by the provisions of the agreement and expected the partner countries to abide by them as well. The United States has alleged that Russia has produced nuclear weapons banned as per the Intermediate-Range Nuclear Forces treaty. Russia has challenged the allegations pinned by the United States and has replied that the places of testing and other sites may be inspected.
However, the United States has ignored the Russian statements and warned of aggressive action, and therefore fears of tension between the two countries can escalate are being expressed.