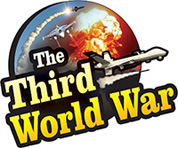 Moscow/Washington: Russian President Vladimir Putin warned the United States that Russia will complete the ambitious Nord Stream 2 project, despite the sanctions imposed by US President Donald Trump. A European company announced its withdrawal from the project, within a few hours of the imposition of sanctions. Therefore, there is a possibility that the project may get delayed. Against this background, the warning issued by the Russian President becomes significant.
Last week, the US Senate passed the bill for the imposition of sanctions against the Nord Stream 2 project, with a majority vote. The bill has a provision for action against the companies involved in the project if they do not withdraw from the projects in the given time. The timeline became applicable; moment President Trump signed the bill. Swiss company Allseas, announced stoppage of all work related to this project, within a few hours of President Trump's signature, in spite of having time on hand.
Allseas was awarded the work to lay the project pipelines, through the oceanic part of the project. Allseas is believed to be one of the leading companies in this field. Therefore, withdrawal of the Swiss company is a major setback for the project. Sources indicated that this withdrawal of Allseas has set the project back, by at least six months.
Against this very background, President Putin attacked the US sanctions. He warned that although the Swiss company has withdrawn, Russia itself can execute the work for the pipeline. A few years ago, Russian company Gazprom purchased the ship having the capability of laying undersea pipelines. This ship will be used to in the Nord Stream 2 and President Putin's statement is said to be in this respect.
The Russian Fuel Minister also endorsed his President's statement and said that the funding required to complete the Nord Stream 2 project, is already in place. Germany too has assured to complete the project, rejecting the US sanctions. Nord Stream 2 Project envisages supply of natural gas directly from Russia to Germany and the total cost outlay for this ambitious project is a whopping $11 billion. Russia, as well as Germany, have repeatedly underlined that this is a vital project.