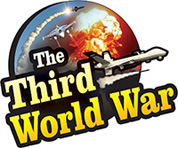 Mogadishu/Washington: 60 al Shabaab militants have been killed in the operation carried out by the United States in Somalia. The African Command of the US Defence Forces has given this information and has said that it was that biggest air raid of the year. The US officials said that this was in retaliation of the increasing attacks by the al Shabaab in Somalia. More than 100 al Shabaab militants had been killed in the operation carried out by the United States last November.
Last year, US President Donald Trump had approved intensifying the operations in Somalia. Subsequently, the United States while increasing the military deployment in Africa had also activated its drone base here. Indications were that the counter terrorism drone operations in Africa would be coordinated from the base in Niger. This new air raid is considered a part of this same plan.
The United States carried out air raids in Harardhere in central Somalia on Friday. Fighter jets and drones were used for these attacks. The US agencies had information that a large base of the al Shabaab, militants had been established in the area. As per information, this base was to be used for carrying out attacks on the US military and Somalia.
The African command said that a swift action was taken recognising the threat from this base. The US sources clarified that no one other than the terrorists were killed in the air strike. It was also clarified that this was the biggest operation against al Shabaab in 2018. This year the United States has carried out 27 air raids in Somalia including drone attacks, said the African command.
The increasing influence of the terrorist organisation like al Shabaab, despite the aggressive campaign by the Somalian and US military against it, is becoming a cause of concern. The terrorist organisation IS, also has started increasing its influence in Somalia along with al Shabaab. A United Nations report published last year had warned that the IS has nearly 200 terrorists in its fold in Somalia.