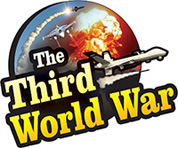 Moscow: There are reports of Russia carrying out strong attacks on Idlib with the help of the Syrian military. The gravity of the warnings against these attacks issued by the United States and allies to Syria and Russia is increasing. In such circumstances, Russia holding war exercises with its air force and navy in the Mediterranean makes the situation more volatile. Saying that these war exercises are connected with the Idlib action, the Russian officials have issued a stern warning to the United States and allies.
Most of the land in Syria is under the control of the Syrian military. Currently, the Syrian rebels are based in Idlib. The Syrian military has declared that this region shall also be freed from the rebels through this action. Russia has not only declared support for the action, but has also taken the initiative to act. Iran too has declared Idlib as a base of the terrorists and has wholeheartedly supported the actions.
But the United States, the United Kingdom and France are issuing serious warnings to Russia and Syria over the Idlib action. The United States and allies have warned that the Syrian government is planning a chemical attack on Idlib and this will not be tolerated. On the other hand, Russia has taken an aggressive stand stating that it will not tolerate any attack on Syria. Moreover, Russia has also accused the United States, the United Kingdom and France of conspiring to create a façade of chemical attacks by Syria to initiate action against Syria, and save the terrorists.
Against this background, the Russian navy and air force had organised huge war exercises in the Mediterranean Sea region between 1st and 8th September. These war exercises were a warning issued to the United States and allies against an attack on Syria. Russia had clearly indicated that a war will flare up in case of such an attack. This had been openly accepted by Dmitry Peskov, the Media Secretary of Russian President, Vladimir Putin. The war exercises in the Mediterranean are partly connected to the Idlib action. These exercises are an additional precaution for security, said Peskov.
With these statements, Peskov has reminded the United States and allies that the Russian warships, destroyers and submarines along with bombers are ready to counter any challenge that might be posed due to their attacks on Syria.
In wake of the Russian actions, the United States has started a 'Live Fire' war exercise in south east Syria with 100 marines. As per the Russian news agencies, this is a warning issued by the United States to Russia. Therefore, the situation in Syria has become extremely volatile and a fierce conflict could spark off at any moment. Russia and the United States are trying to convey to each other that each of them is prepared for such an eventuality.