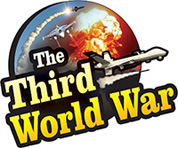 Stockholm: The stance adopted by Russian President Vladimir Putin of rapidly increasing Russia's defence-preparedness to restore its past glory, has placed Russia at the second position in arms production, internationally. It is claimed that this is the result of President Putin's policies which have resulted in an increased demand for Russian arms. In the meanwhile, the United States leads the list in arms-manufacturing with US companies covering 57% of the total arms market.
A study group of analysts, named, 'Stockholm International Peace Research Institute' (SIPRI) that tracks the manufacture, buying and selling as well as smuggling and illegal trade of arms at the international level, has recently published a report. It shows that Russia has surpassed even the UK in the arms-manufacturing sector of the global market. As per the data published by SIPRI, in the year 2017, Russian companies have manufactured a whopping 9.5% of the total arms manufactured internationally.
Ten Russian companies feature among the list of 100 leading arms-manufacturing companies of the world, published by SIPRI. As compared to 2016, there has been an 8.5% rise in production by the Russian companies with a total output worth USD 37.7 billion. In 2011, President Putin had brought about significant changes in the defence sector of Russia.
President Putin had voiced the intention of equipping the Russian defence forces with super-advanced and modern weapons, thus restoring Russia's position as being equivalent to the US in the race of defence-preparedness. SIPRI claims that, subsequently, the Russian defence sector had received a boost and the increase seen last year in the arms production by Russia at the international level also bears evidence to the effects of the changes brought about by President Putin.
Due to Russia's lead in the arms-production race, the UK which was on the second position for the last 16 years, has been pushed to the third position. The British companies which have produced 9% of the total arms have had a turnover worth USD 35.6 billion.
As per the information by SIPRI, the 100 leading arms manufacturing companies of the world have produced arms worth USD 392.8 billion. Last year, there was a rise of 2.5% in the total arms production as compared to the year 2016. Among the list of arms-manufacturing companies, 42 US companies have captured 52% of the arms market. These US companies have posted a turnover of USD 225.6 billion thus showing a rise of 2% in their trade as compared to last year. The US Company Lockheed Martin has bagged the largest business being worth USD 44.9 billion.
Meanwhile, India ranks 10th in the list of arms manufacturing. Indian companies have contributed to 1.9% of the trade, and it appears that Indian weapons are in demand in countries from the South-East Asia, the Gulf and Latin-America.